Product Image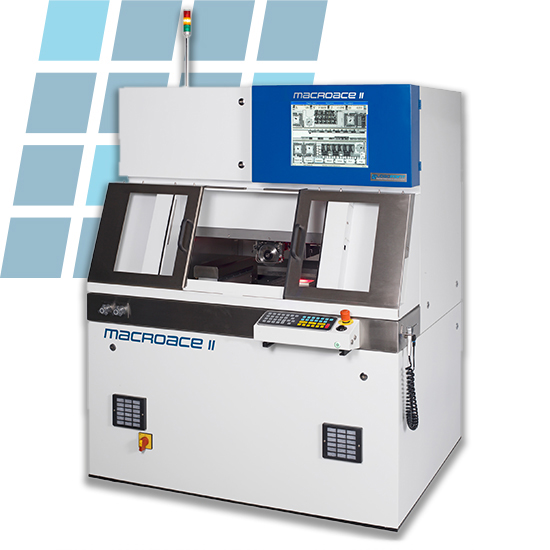 MacroAce II is intended for heavier duty applications requiring high power spindle delivery and large work areas.
The MacroAce II offers a unique combination of dicing machine performance with CNC-like power and work area capability. The spindle's drive profile has been optimised to give maximum 4KW power delivery in the 1,000 – 10,000rpm range, exactly where it is required for heavier duty ceramic & metal cutting applications. Additionally, cut depths of up to 55mm with cut lengths of up to 450mm help make the MacroAce II a best-in-class leader.
The MacroAce II is frequently the first-choice system for cutting bulk ceramics and lower frequency PZT sonar arrays.
The performance of the MacroAce II is underpinned by the Loadpoint NanoControl control system.
---