Product Image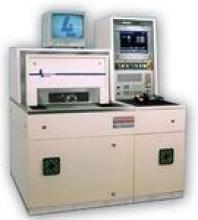 Loadpoint's NanoAce, a high precision machine tool suitable for the latest components produced by the Electronics/Semiconductor and related industries.
The NanoAce uses a high-powered air bearing spindle designed and manufactured by Loadpoint Bearings and has 4 motion axes - X, Y, Z and Theta.
Top of the Range Heidenhain TNC 426 Control System
Work holding with rotary table and vacuum chuck designed and manufactured by Loadpoint Ltd. and Loadpoint Bearings, handles 12 in (305 mm) wafers on standard film frame carriers.
NanoAce has full conformity to CE safety standards.